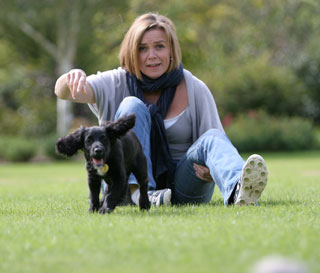 Hi, I'm Jan Rowcroft
With Jan's Walkies you can happily go to work, get those essential errands done or simply sit back and relax, in the knowledge that your dog is being cared for by a reliable, local dog lover while getting all the exercise they need.
You can choose between group walks with up to 4 dogs or individual walks at a small extra charge. Walks take place at both Bushy and Richmond Park, with new and lengthy routes being discovered every time. For £12 your dog is guaranteed a full hour in the park, with plenty of games, freedom and running around.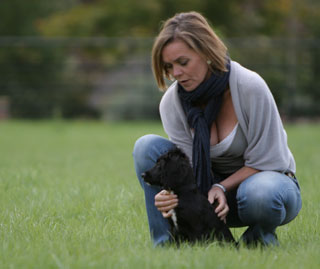 As well as dog walking, I can offer a number of different services to help you and your pet. These include drop-in feeding, day care and overnight stays at my home.
I provide services in Hampton Wick, Teddington, Strawberry Hill, Twickenham and the Hampton Hill area, and will be happy to pick-up and drop-off your dog.
My primary concern is creating a fun, safe environment for the dogs in my care and for them to really enjoy the walks we do. I can happily put you in touch with some of my clients for testimonials, as I want to allow my reputation to lead the way.
Hope to hear from you, happy walking!